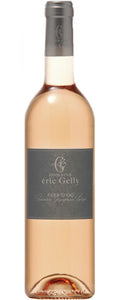 Hard to get hold of in the UK. This is 100% Grenache, steel fermented with skins whipped away before too much colour or tannins are imparted. We enjoy sharing this with friends and pairing it with smoked salmon.
View: blush
Taste: crisp, clean and juicy, with delicious strawberry and raspberry flavours
Finish: a hint of crushed violets and crunchy red apple on the finish. 
ABV 12%